How to Keep Your Carpets Clean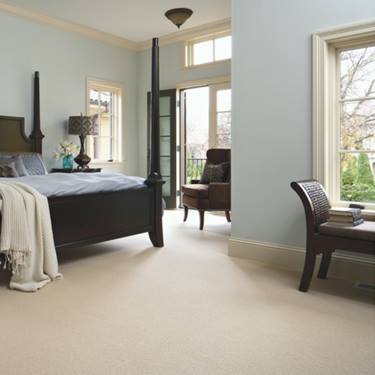 Carpeting in your home creates a feeling of coziness and warmth. In order to keep this feeling you need to make sure you keep up with proper carpet care and maintenance. By properly maintaining your carpets, you not only keep your house clean, but also extend the life of your carpet.
Proper carpet maintenance and cleaning keeps your house smelling and feeling clean. Regularly cleaning your carpets also helps you keep your home free from allergens such as dust and pet dander. The small fibers in your carpet can trap in allergens and other contaminants such as dirt, pollen, dust, pet hair and dander. Vacuuming is a great way to limit these particles in your carpets.
It's common knowledge that carpet care includes vacuuming regularly. Depending on the traffic and needs of your home, you should vacuum 1-2 times per week. If you have members of your household who have allergies or have very high traffic areas in your home, however, you may need to vacuum even more often. Also, for spot stains and other blemishes, be sure to use one of our quality floor care products!
While vacuuming helps your carpets stay clean, this itself isn't enough. Allergens and other particles can build up in your carpet over time, leading to an excess amount of these particles in your home. Doing a deep carpet cleaning every 18-24 months is a good idea to get rid of this buildup. This is especially important for members of your household who have allergies. By calling in a professional carpet cleaning company at least every two years, you can stay on top of this buildup and also extend the life of your carpet. Although it may seem expensive now to pay for a professional cleaning, this can add years onto the life of your carpet, which saves you a lot of money in the long run.
Keeping up with carpet maintenance in your home can really keep your living areas cozy and proper maintenance is a great way to save. Not only does extending the life of your carpet save you money, it also helps the environment by reducing waste in landfills and reducing the number of carpets that need to be made. Routine vacuuming takes very little time out of your week, and professional cleanings every two years aren't going to break the bank. Keep up with carpet care and you will have beautiful carpets in your home for years to come.
Contact Kenny's Carpet One Inc. in Carmel, NY
Have a question about how to best take care of your carpet floors? We are happy to help so Click Here to get started.