Luxury Vinyl Plank
Luxury vinyl flooring is one type of flooring that just keeps growing. Homeowners love the charming, attractive look of luxury vinyl plank, coupled with its helpful features. At Kenny's Carpet One Inc., we know that luxury vinyl plank is important to many homeowners who are looking for their next flooring investment. We carry a wide selection of luxury vinyl plank for you to choose from, and we can help you navigate through your next flooring upgrade.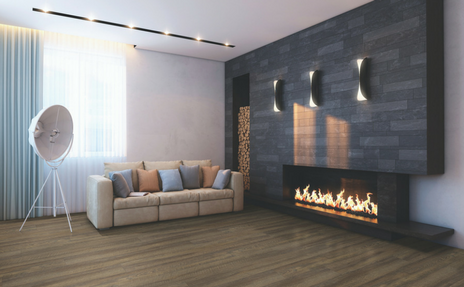 Benefits of Luxury Vinyl Plank
Luxury vinyl plank mimics the look of hardwood planks but comes with many more advantages. Their charming exterior brings luxury and trendiness to any home, and the features of luxury vinyl plank outdo the features of traditional hardwood. The look of luxury vinyl depends on the product, but it can range in tone, color, and grain. Some luxury vinyl is so detailed that it appears almost identical to genuine hardwood, with homeowners unable to tell the difference. Because luxury vinyl plank is made of materials other than wood, it is water-resistant, making it less prone to expansion or contraction. For areas like mudrooms, kitchens, laundry rooms, and playrooms, luxury vinyl plank is an excellent choice.
Another benefit of luxury vinyl plank is that it can be installed in almost any area of your home, including in basements and finished attics. Vinyl plank does not need to be nailed, so installing it over concrete subfloors is possible, which makes it a prime choice for areas that don't have wooden subfloors. In addition, luxury vinyl plank is strong and sturdy, so even in spaces that experience high traffic, the planks are not likely to chip or crack. Luxury vinyl plank is also scratch and dent resistant, so it is ideal for busy homes and homes with pets.