Wood Look Flooring
Making your home feel inviting and comfortable is a trend that homeowners everywhere love. This trend is here to stay, with flooring being a key factor in the design. Wood floors are well-known for their ability to bring classic feelings of elegance, coziness, and natural landscape to homes. However, they aren't always the most functional. With the amount of activity many homes see, wood floors cannot stand up to the wear and tear or the moisture they are exposed to. Thanks to technology, we now have flooring that looks like hardwood but offers more functional benefits. At Kenny's Carpet One Inc., we carry a vast selection of wood look tile and luxury vinyl that offers more advantages than hardwood in function, while still mimicking the look of hardwood.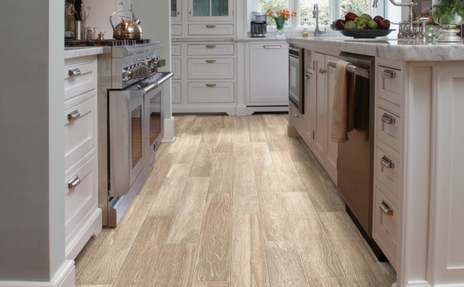 Wood Look Tile
Wood look tile is tile that uses a printed photo of hardwood flooring. It may be surprising, but wood look tile duplicates wood flooring well. Tile also has many benefits, like moisture resistance, unmatched durability, and easy maintenance. One of the current styles in updated homes is using wood look tile for bathrooms. Hardwood cannot be installed in bathrooms, so using wood look tile as the flooring type to continue the hardwood look from one part of your home to another is an excellent way to keep the floor similar from one room to the next. Wood look tile on shower walls is another style that is popular and easy to maintain.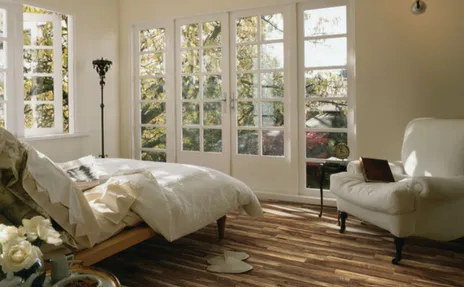 Wood Look Luxury Vinyl
Luxury vinyl is a product that is sweeping homeowners off their feet thanks to its looks and benefits. Luxury vinyl is constructed of different materials with a support layer and a wear layer included. The top layer is a photo of genuine hardwood, but the images used today are so good that many people cannot tell the difference between luxury vinyl and authentic wood. Luxury vinyl offers many benefits like moisture and wear resistance. Luxury vinyl can be installed in kitchens and bathrooms because it is moisture resistant, and is often recommended for mudrooms and areas with high traffic because it performs well in almost any application.